HEY HO
!!!
THE GUYS OF
LUAKABOP
ARE CELEBRATING THEIR
25th
ANNIVERSARY RIGHT NOW AND SEVERAL OF THE VIDEOS I MADE WITH THE FOLKS IN THE LABEL WILL BE SCREENED IN A TINY OLD FASHIONED TV IN THE TINY MMUSEUM IN MANHATTAN
. 1-2-3-
OCTOBER
!!!
MORE INFO HERE
: "
http://pitchfork.com/news/56840-david-byrnes-luaka-bop-announce-25th-anniversary-events-william-onyeabor-discography-box-set/
"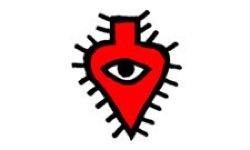 I passed by yesterday and it looked like this:
-before this very last minute news I was saying that I am back in Brooklyn after:

Lately I have been filming with several jazz artists, Afropunk,
BRIC
, Atlantic Antic, a documentary on death penalty (ETB), worked on new photos, several interviews…
Finished the edit of my last documentary…!!!
Furthermore several photos I took at the Bimhuis can be found at the
OBA
in Amsterdam during the celebration of the 40 years of this wonderful jazz venue
And much more to come!